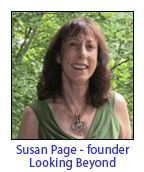 Your privacy is top priority at Looking Beyond, Inc. (Looking Beyond Master Psychics). We never give your information to any third party for any reason. It will not be sold, rented or loaned to anyone or any company at any time. We have been in business for over 26 years and have always kept everything secure and confidential.
We need your email to send you special discounts (opt out anytime). If you do a reading we need your home / billing address to verify your credit card information. Your phone number to call you if the reader you want to speak with is now available (with your permission of course), or if there is a problem with your credit card. We need your credit card information as required by banks to be able to process your credit card for your reading.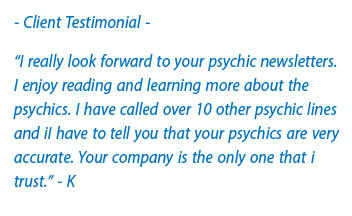 Looking Beyond Master Psychics Privacy Policy respects your privacy. Any information you submit to this website will be strictly confidential.
If you have any questions
It is very important to us to know that all questions or concerns you may have about Looking Beyond Master Psychics Privacy Policy or anything else are put at ease. If you have any questions please contact customer care at 1-800-500-4155. We are here for you 7 days a week from 8 am until Midnight PST. You can also contact us through our website by clicking here.
Call 1-800-500-4155 now for your Psychic Reading
Looking Beyond Master Psychic Readers has been providing expert live Psychic Readings by phone since 1989. Our Psychic Readers give you detailed answers to all of your question. The Psychic Readers at Looking Beyond Master Psychics answer questions relating to Love & Relationship, Loss / Grieving, Path finding, Career and Finance, Family / Friends Issues and more. The Psychic Readers know you expect extremely accurate, clear answers from truly gifted Master Psychic Readers and that's exactly what they give you.
Call Now 1-800-500-4155 to speak with a Looking Beyond Master Psychic, your satisfaction is guaranteed. Soothe your soul and ease you mind.
Thanks for viewing the Looking Beyond Master Psychics Privacy Policy