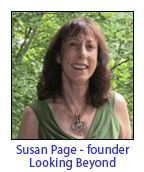 SCROLL DOWN FOR PAYMENT INFORMATION
Hello, I am Susan Page. I founded Looking beyond Master Psychics in 1989. I'm so exited for you to speak with our master psychic readers! I take great care in testing and selecting them. The readers give you pertinent, clear, detailed answers. They are very also supportive and genuinely care about you.
We offer several different options for purchasing Psychic Readings as you can see below. We also accept all major credit cards and PayPal too.
Please scroll down to find payment information for our services. I hope you give us a call and see for yourself how exceptional our Psychic Readings and Customer Service are.
Call Now
Call Now 1-800-500-4155 to speak with a Looking Beyond Master Psychic, your satisfaction is guaranteed.
Love and Blessings!
---
Payment Information
PRICING CHART
Minute
Blocks
Price Per
Minute
Total
Price
Total w/
50% Off
20
$3.80
$76.00
$38.00
30
$3.60
$108.00
$54.00
45
$3.40
$153.00
$76.50
60
$3.20
$192.00
$96.00
90
$3.00
$270.00
$135.00
– Get 50% Off Your First Psychic Reading –
Call now 1-800-500-4155 or Click the button below to begin the purchase process.
To better serve you we accept these Major Credit Cards:

– TO MAKE A READING PAYMENT –