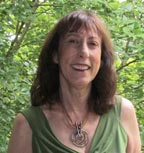 We're confident you'll be pleased with our Psychic Reading service, so we offer a Satisfaction Guarantee for your Psychic Readings by phone: If you're unsatisfied with your last live Psychic Reading by Phone for any reason and notify Customer Care within 24 hours of the reading in question, we will issue the Psychic Reading minutes back to you and connect you with a Psychic Reader that is a better match for you, -or- we will refund your money back to you. It's your choice.
We pride ourselves on offering a Satisfaction Guarantee.
We provide you with exceptionally gifted Psychic Readers and superior Customer Care Representatives. We really want you to be satisfied with your Psychic Reading at Looking Beyond Master Psychic Readers to ensure the possibility of you calling us back for more Psychic Readings. If you are unhappy with a Psychic Reading you are receiving, just end the call and contact Customer Care at 1-800-500-4155. A Customer Care Representative will be happy to assist you.
Looking Beyond, Inc. reserves the right to refuse service or deny credit/refunds based upon abuse of this Satisfaction Guarantee such as multiple credit/refund requests or utilization of the entire length of Psychic Reading.
Call 1-800-500-4155 Now to get the answers you need from a gifted Psychic Reader
Looking Beyond Master Psychic Readers has a wide variety of Clairvoyant Psychics to choose from. Clairvoyant Psychics are able to visualize a situation in their minds eye then give you the answers you are looking for.
Call Now 1-800-500-4155 to speak with a Looking Beyond Master Psychic Reader to soothe your soul and ease you mind, your satisfaction is guaranteed. There's comfort in knowing.