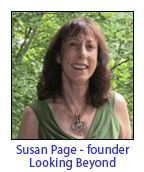 All of Looking Beyond's Master Psychic Readers have many years of experience in giving very accurate Psychic Readings. Most of our Psychic Readers discovered their gifts early on in life and cultivated their abilities as they grew into adulthood.
Our Psychic Readers are real psychics with well over 10 years of experience. Some of our Master Psychic Readers have 20 or 30 years of professional Psychic Reading experience. Susan Page founder of Looking Beyond Master Psychics personally tests each and every one of them to ensure they provide authentic Psychic Readings in a caring, nurturing manner.
Call a gifted Master Psychic Reader now 1-800-500-4155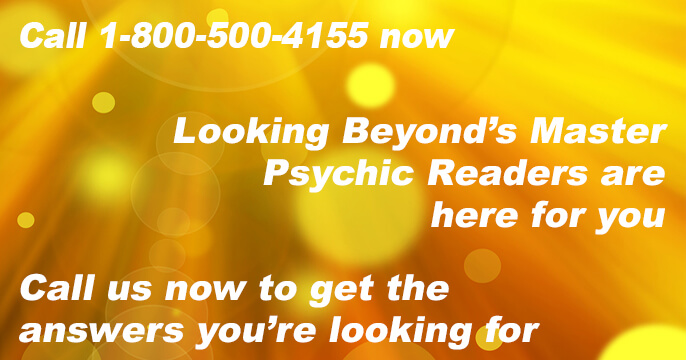 Our Master Psychic Readers at Looking Beyond have been gifted for a long time and they have a variety of Psychic Mediums through which they connect with Universal Source Energy. A Psychic Reader that began as a Psychic Channeller may now also use Clairvoyant Psychic gifts. A Clairaudient Psychic Reader may also use Reiki healing through the phone to gain insight and information into your situations. Some of our phone psychics utilize tarot cards and are also Empath Psychic Readers.
Our Master Psychics have been giving telephone Psychic Readings for so long that they can tap into Universal Source Energy through their chosen Psychic Medium very quickly, giving you a very accurate Psychic Reading based on extremely strong gifts and communication.

Biographies of our Master Psychic Readers can be found on our website, so you can read about each of our Psychic Readers personal gifts and abilities. You can also find out about the Psychic such as how the Psychic got their start giving Psychic Readings and hear the Psychic tell about how they give Psychic Reading and their Psychic tool and specialties
When You Call Looking Beyond's Master Psychic Readers
When you call Looking Beyond for telephone psychic readings, you have your choice of psychics to speak with. Our friendly Customer Care representative will help you choose from a number of phone psychics to find the one that you feel is right for you.
Call Looking Beyond's Master Psychic Readers Now
CALL NOW 1-800-500-4155 to soothe your soul and ease you mind, your satisfaction is guaranteed.