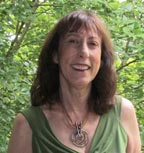 Psychic Hotlines evolved out of a need in the community for a safe place to call when you needed answers quickly from a gifted Psychic Reader. The advantage of a Psychic Hotline is that there are always people available to speak with you immediately, which is a much more pleasant experience than making an appointment or waiting in line.
Looking Beyond Master Psychic Readers are available to answer your important questions 8:00 AM to Midnight, 7 days a week PDT. We are only closed on Christmas Day.
Call Looking Beyond Psychic Hotline Now 1-800-500-4155
When you call Looking Beyond Psychic Hotline, there's no recorded message asking you to enter information on the keypad of your phone. All our calls are answered by a friendly Customer Care Representative who will help you find the right Master Psychic to speak with. We're also happy to offer a satisfaction guarantee.
Every one of our Master Psychic Readers on our Psychic Hotline is tested by me, Susan Page, Looking Beyond's founder. I test every Psychic Reader to make sure they provide extreme accuracy during their Psychic Readings.
The Psychics absolutely love what they do and want to be available at a moment's notice for anyone in need of answers or guidance. Every client that calls our Psychic Hotline is treated with love, respect, care and support and is considered an important part of our Looking Beyond extended family.
When you're anxious and need help right away, clarity can really bring peace of mind. We invite you to give us a call our Psychic Hotline whenever you feel you need help.
Call 1-800-500-4155 Now for Looking Beyond Master Psychic Hotline
CALL NOW 1-800-500-4155 for your Psychic Reading now and soothe your soul and ease you mind, your satisfaction is guaranteed.