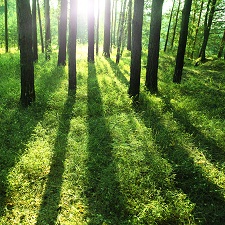 Psychic Reading Experience:
Over 21 years professional Psychic Reading experience
Psychic Gifts:
Channelling, Clairaudient, Clairsentient, Clairvoyant, Empath, Intuitive, I always have Spirit Guides with great business acumen. I often receive messages on business strategies
Psychic Reading Specialties:
Emotional well-Being, Spiritual Growth, Loss / Grieving, Path Finding, Career & Finance, Family / Friends Issues, Love / Sex / Relationships, Life Coaching, Life Destiny
Psychic Reading Tools:
Spirit Guides and 32 playing cards
Psychic Reading Style:
Compassionate, Caring, Inspirational, Straightforward, Thoughtful, Wise
– More About Clairvoyant and Channelling Psychic Marcia –
When and how did you discover you are Psychic?
When I was 8 I realized I am psychic, it runs in my family. When I had my first provable insight my family got out a deck of playing cards, took out 20 and I was taught to focus the Gift through the cards. I was taught with cards because I tend to not sit still, the rhythm of the playing cards gave me something to do while I received messages. My first family provable insight? My Aunt Pinky~ She had wanted a child for years and had been talking and crying a bit with my Mother. I tapped her on the knee and said "You'll have a baby boy real soon". I remember how silent it grew in that kitchen, how I just said something we don't talk about. But within a month we heard she was pregnant, within 9 months (9 months and one day after my prediction) she gave birth to a boy. After that I gained fame through my sisters and their friends for being right on with love readings.
Please give examples how you use your gifts and tools when giving Psychic Readings.
I did a Psychic Reading for a young Widow who had a little girl she was raising alone. She was conflicted about asking for a love reading, as she still loved her husband. The cards helped me to focus and gave me a moment to connect with her future. I saw a beautiful park, autumn leaves drifting, with a bridge in the background. She recognized it and said that she often took her daughter there. I said "Your daughter will introduce you to your future husband. At first she thought it would be YEARS before love came into her life and I said that actually it would happen in the next four months! This was June, I was seeing fall leaves. She got very crisp with me and said that her daughter was three years old and that was not possible that she would be talking to a strange man. She called me back in Autumn and said she and her daughter were walking in the park amongst the leaves and her daughter took off running up a hill where a man was standing. By the time she reached the top of the hill her daughter turned to her and said "Mommy, this is Charlie". One year later they were married. They called me and put the cellphone in the flower basket and I marched down the aisle with the 3 of them!
A sweet southern man called me about a woman he saw at the bar the night before. He didn't get her number, had not seen her there before and she left suddenly. My Guide said, "She will knock on is door, today". I told the man what I had received and felt confident about this happening. He was very polite but said there was no way in hell that was going to happen. Then we heard it. The knocking on the door, he said to wait a minute, he answered the door, I heard a woman's voice. He came back and shouted into the phone that he had to call me back later, she was on his doorstep! He called back later to say she had gone back to the bat and sweet talked the Bartender into giving her his address and the rest is History!
Call Psychic Reader Marcia now at 1-800-500-4155
Many blessings to you,
– Marcia
---
 – Marcia's Client Testimonials –
I just had a psychic reading with Marcia, and she picked up on exactly what I was concerned about without me saying anything about it. My cards for love, she said, looked good for this half of the year…which does give me faith! She also picked up on a move I am making to a new place…Marcia, thank you! – A. B.
---
loved my psychic reading. I will be calling back to speak with her. I wanted to let you know that she was excellent. – D. I.
---
I liked Marcia. She was very kind and informational. – N. Y.
---
Marcia is a very kind, caring person. She is very accurate and understands exactly what is happening in my life. I really enjoy my psychic readings with Marcia. – J.
---
Loved my reading with Marcia. – T. D.
---
Marcia's predictions are amazingly accurate. – L. G.
---
I loved Marcia. She was so accurate she amazed me. – J. C.
---
I loved my reading with Marcia! – P. V.
---
Marcia was excellent! – M. B.
---
Loved her. – M. K.
---
Love her and will read with her anytime. – G. H.
---
I thought she was really good! – J. B.
---
I really liked her! – L. D.
---
I loved reading with Marcia! – M. S.
---
Marcia was good. – A. A.
---
I liked the reading. – M. R.