Looking Beyond Master Psychics has a hand-selected core group of very accurate Psychic Readers that provide authentic Psychic Readings by phone to clients all over the world. As a family-owned company, Looking Beyond has been giving authentic psychic readings for over 26 years and has clients that have been with us for just as long. All of our Master Psychics are professional and have worked with their gifts for their lifetime. They use those gifts to connect with the Universal Energy.
Call 1-800-500-4155 now for Authentic Psychic Readings
Searching online, Psychic Medium Readings may seem easy to find, but how do you know if a Psychic Reading is authentic? Psychic phone readings from Looking Beyond have gotten extremely positive responses from our clients. Since we started in 1989, our clients have been astounded by the accuracy of their Psychic Readings.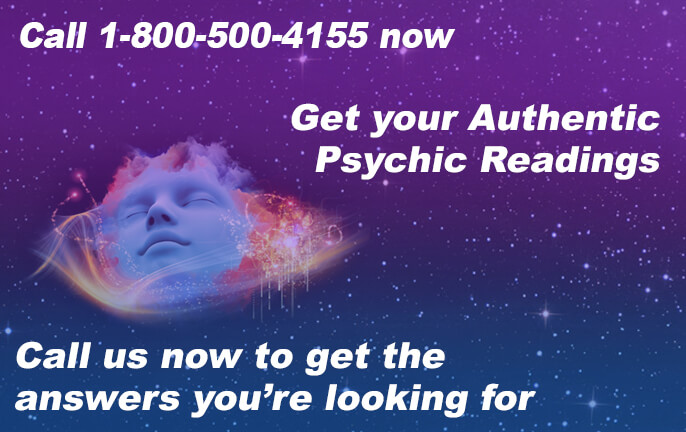 When a Master Psychic gives Authentic Psychic Readings
When a Master Psychic gives an authentic Psychic Reading, they are also offering a caring, supportive, ethical experience to each client. Every Psychic Reading is kept confidential and every Master Psychic listens fully in order to completely understand the client's questions.

If while looking for authentic Psychic Readings you find companies that only use online chat, you may find it difficult to fully connect because you're not speaking directly with the Psychic Reader. Looking Beyond works with clients over the psychic hotline to create a more immediate connection. If you don't click with a psychic, you can call back and speak to another Psychic Reader and your full minutes will be credited back to you for the second call. This way, you can be sure to find the connection that's best for you. We want to make it as easy as possible for our clients to receive an authentic Psychic Reading with the psychic that's best for them. So instead of attempting to receive authentic Psychic Readings from an anonymous person, you'll feel more at ease speaking directly with a Master Psychic Reader from Looking Beyond.
Authentic Psychic Readings can really inform and inspire you to change your life
Authentic Psychic Readings can really inform and inspire you to change your life. If you found us online, Psychic Medium Readings and companies of all kinds probably appeared in your search. But to find real psychics that you connect with, it's best to speak with them directly. Call 1-800-500-4155 today to find the Master Psychic that can answer your important life questions your satisfaction is guaranteed.
Call Now for Your Authentic Psychic Readings 1-800-500-4155
CALL FOR YOUR AUTHENTIC PSYCHIC READING NOW 1-800-500-4155 and soothe your soul and ease you mind, your satisfaction is guaranteed.