The Best, Quality Tested Psychics for Over 26 Years
Get the Relationship Advice You Need from Hand-Selected Psychics
Get 1/2 off your first Psychic Reading*
Thousands of Satisfied Customers
Your Satisfaction is Guaranteed**
NEW CUSTOMER OFFER
Call 1-800-500-4155 Now – We're here 7 days a week to help you
Message from founder, Susan Page
Highly respected service for over 26 years.
Our Psychics are very special people with natural Psychic ability and an essential mission to provide excellent Psychic Readings for people like you.
Client Testimonials
"During a rough time in my life I began seeking guidance and answers from psychics. I had called a few "big name 800 lines" and was starting to feel like I wasn't sure if the readers were legitimate. Then I came across an ad that stated "Honest & Accurate Readings." I decided to give it a chance. That was over 6 years ago and that company – Looking Beyond – truly is honest and accurate." – D. H.
"Sometimes life seems so complicated to me. When I call Looking Beyond the psychics take what's complicated for me and give me insight and clarity – it is amazing. I am blessed to have found Looking Beyond. Thank you for being there for me." – L . M.
Looking Beyond Master Psychic Readers has provided expert live Psychic Readings by phone since 1989. Our Psychics are quality tested and hand selected by Susan Page the founder of Looking Beyond. Susan's mission is to provide people like you with the best, genuine Psychic Readers available. She has been fortunate enough to provide the highest quality Psychic Reading Service for more than 26 years now. To this day, Susan interviews and tests every Psychic Reader before they are asked to become a part of our Family of Psychic Readers.
Susan looks for Psychic Readers who are very accurate and present their Psychic Readings in a clear, caring manner. Our Psychic Readers our dedicated to helping people like you gain additional insight into their individual situations and relationships. They specialize in answering questions relating to Love & Relationships, finding your Life Path and Guidance along the way, Career and Finance, Family and Friends, Loss and Grieving and more.
A MESSAGE FROM SUSAN:
"Are you looking for insights and guidance to help you move forward through a situation in your life? CALL 1-800-500-4155 NOW TO GET THE GUIDANCE YOU NEED. Life can be very complicated sometimes and speaking with gifted Psychic Readers at Looking Beyond can help you understand what is going on and give you a solid plan to move forward with confidence and happiness."
"I personally invite you to call 1-800-500-4155 now for your Psychic Reading."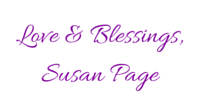 CALL 1-800-500-4155 NOW – EXPERT PSYCHICS
Love & Relationships
Destiny & Life Path
Tarot Readings
Psychic Mediums
Clairvoyant Readings
Career & Finance
Lost Objects
Dream Interpretation
Past Life Readings
Pet Readings
Clairvoyant Psychic Readers
All of our Master Psychic Readers at Looking Beyond have the gift of Clairvoyance, as this is required by Susan Page founder of Looking Beyond. She knows that gifted Clairvoyant Psychic Readers can produce amazingly accurate results when giving Psychic Readings. Clairvoyant Psychic Readers can see and feel your individual situaltions and relationships. Using Universal Energy, our Psychics look at your experience in their mind's eye and give you guidance and information about the different people involved. You can find out what the other people might be feeling and thinking and get insights and guidance from multiple perspectives. CALL 1-800-500-4155 FOR YOUR CLAIRVOYANT PSYCHIC READINGS!
Tarot Card Psychic Readings
Our Tarot Card Readers at Looking Beyond are very popular and highly requested. They can give you very accurate information about your indiviidual situaltions and relationships. Our Tarot Card Readers use Tarot Cards to gain insight into your past, present and future. The Tarot Card Reader determines the meaning of each card and their relationship to each other depending on where they land in the spread. CALL 1-800-500-4155 FOR YOUR TAROT CARD PSYCHIC READINGS!
Personally Tested Psychic Readers
Susan Page, founder of Looking Beyond is a gifted Master Psychic Reader and personally tests and chooses each Psychic Reader at Looking Beyond to ensure they provide the extremely accurate Clairvoyant Psychic Readings you are looking for. Susan has assembled a core group of highly gifted Master Psychic Readers for you to confide in and recieve guidance from. CALL 1-800-500-4155 TO SPEAK WITH PERSONALLY TESTED PSYCHIC READERS!
CALL 1-800-500-4155 NOW FOR YOUR PSYCHIC READING
Call 1-800-500-4155 now and speak with our gifted Master Psychic Readers. There's comfort in knowing.